Dolphin Browser Beta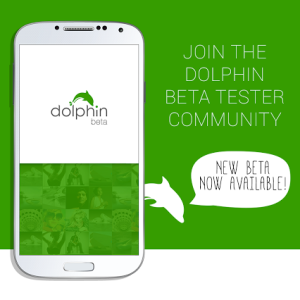 To provide a more robust and engaging experience, we have moved the Dolphin Beta platform to Google+
To become a Beta tester, please follow the steps below:
1. Sign into Google+ and join the community at the following link: http://bit.ly/DolphinBetaTesters   (Skip the step if already joined)
2. Follow the instructions in the Beta Testers community on how to access the Beta version of Dolphin
Please provide your feedback to the Google+ discussion board, or email directly to support@dolphin-browser.com.
Hope to see you over in the Google+ discussions.
Cheers!
Team Dolphin