Pocket for Dolphin

ABOUT POCKET ADD-ON FOR DOLPHIN
While browsing with Dolphin you can now save any page to Pocket with just one click. View later with Pocket on any device, any where.
With Pocket Add-on for Dolphin, you can:
-Save any web page to Pocket without leaving the page
-Add tags while saving a web page for easier access to your Pocket reading list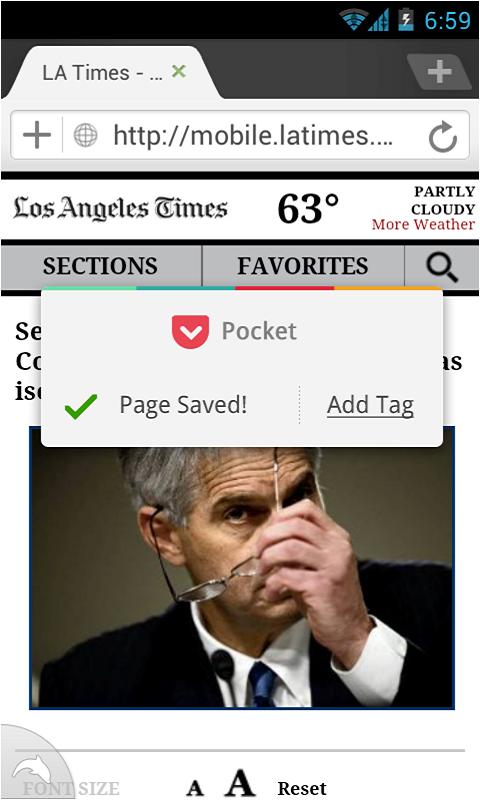 HOW TO USE THIS ADD-ON
Once the Pocket Add-on is installed, just swipe from the right edge of the screen to find it, and tap it while viewing any page the you'd like to save to Pocket.
HOW TO INSTALL
Download the Pocket for Dolphin Add-on here.